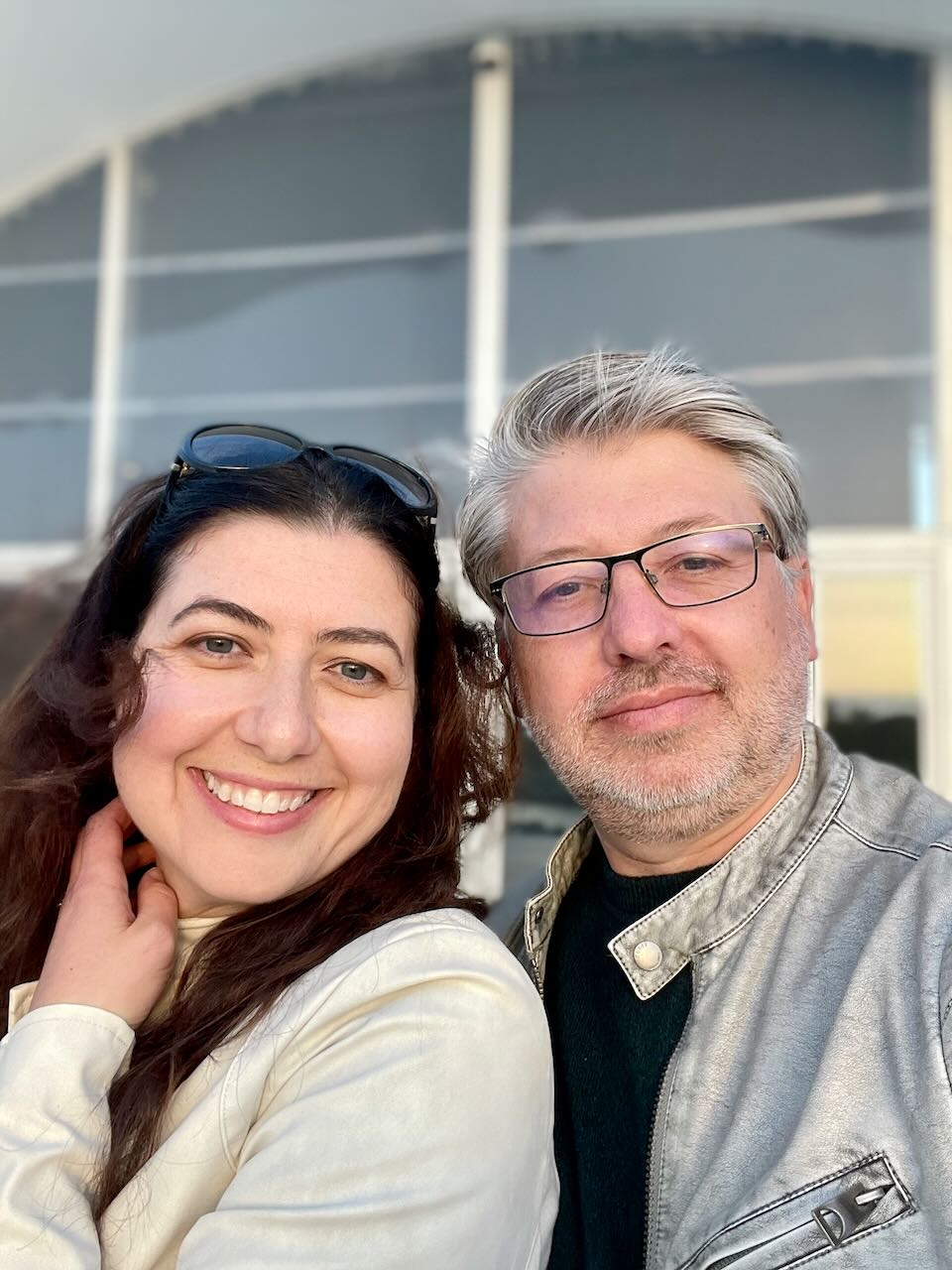 Here's a fun recipe: take one city on the border of US and Mexico (San Diego), add the son of a Swedish California girl and a German fly fisherman (Ingo) and one Russian-Speaking Jewish immigrant from Ukraine (Jane). Spice this culinary adventure with romance, humor, travel, and hijinx. Top off with wedding vows in a Japanese Friendship Garden. Voila! Welcome to Table M.
Even before we were married, we enjoyed venturing into new places and recipes together and capturing our best discoveries in photos. Pretty soon, we had much more photography and stories to treasure than could fit in a few albums and wonderful friends spread across the globe with whom to share them. That's why we created Table M—a site dedicated to some of our favorite foods and memories.
These days, a busy life, work, kids, etc., means our love for exploring is more often indulged in the kitchen than on the road. Fortunately, being back in San Diego, CA, offers many opportunities to connect across diverse experiences and cultures. Our foods and stories reflect Ingo's German and American heritage, Jane's Ukrainian-Russian-Jewish roots, as well as the travels, friendships, and adventures that keep us going and growing. We hope you enjoy your visit with us and come back often. There's always a seat at our table for you!
Find us elsewhere at Ingo Muschenetz (LinkedIn) and Jane Muschenetz (Palm Frond Zoo).